Accessible. Profitable. Unstoppable.
Welcome into the elite game of ROI.
What is Epsilon ?
Epsilon is the new breed of private placement vehicles. It is an hybrid global mutual fund that has been designed and optimised to achieve high levels of security, profitability and liquidity. It is stable and understandable. Halal and ethical. No bubbles, no attrition. Just take a deep breath and jump on the bandwagon. Be confident that every subsequent breath of this mighty journey would be well worth it !
Why Epsilon ?
In the investment world, the higher the return, the longer the maturity. Epsilon has just reversed that with highly competitive returns and steady commissions, without having to worry about losing the principal, for a maturity of 24 months. Structurally, Epsilon relies on ultra-safe classes of productive assets, on a powerful protection mechanism against inflation and above all on its companion, currently one of a kind in the asset management industry,Singleton.The latter provides the online platform basis for transparency and accountability while offering real time portfolio performance tracking and direct income captures. Epsilon is on a mission to uberise the asset management industry. Don't miss out on this terrific opportunity.
How to join ?
Nothing simpler. Drop us an email at the contact us link below. Upon successful KYC due diligence, you will be invited to the below steps:
Deposit the capital you wish and proceed to sign your renewable smart contract (blockchain-based)

Get your

Singleton

identifiers

Start to visualise and keep track of Epsilon portfolio performance, its returns and potentially capture them in real time, just like in the stock market but without brokers :)

Upon maturity, get back the principal you deposited at step 1

Repeat at will ! :)
TRACTION
>3.25 M USD
Traffic generated
>0.59 M USD
Traffic settled
36% - 41%
Targeted return*
BENEFITS
In addition to the above, Epsilon has been architectured with uberisation model and cost-sensitive asset holders in mind. Intermediairies are not necessary. The performance of the portfolio requires neither research from analysts, nor advisors. Charges that eat up returns are minimal. No markups, no delays, no confusions. Epsilon, the digital embodiment of asset management.
Modern
Global
Secure
SPONSORS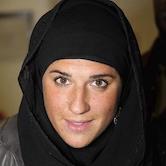 L' aspect le plus rassurant, et je dirais même innovant, avec Epsilon, c'estSingleton.Cette interface de suivi en temps réel des commissions générées et de leurs potentielles captures. Un véritable gage de transparence vis à vis des déposants !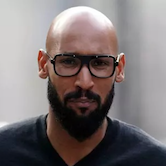 Epsilona bien trouvé son nom. Des placements d'une maturité d'un an avec des commissions annuelles toujours supérieures à ceux des bons du Trésor Américain...c'est tout simplement TOP
CONTACT US
To kick off the talks and walks, start the registration process NOW !